'Brony' Dating Sites*
Along with Brony Passions (the site you are on now), the sites listed below all focus on connecting Bronies and Pegasisters around their shared love MLP. There are not many dating sites with this specific focus, so feel free to check the options below to find the one that seems like the best fit for you.
AD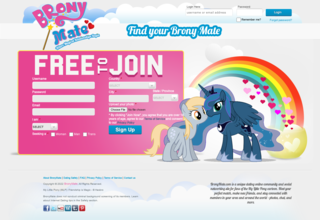 Brony Mate
Find Your People
If you are a Brony or a Pegasister, then Brony Mate is a great site to check out. It has a good number of members and fun features. Have fun!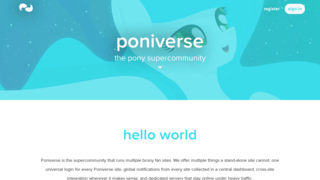 Poniverse
Enjoy A Pony Universe
Poniverse is a unique site in that it is comprised of a good number of different types of Brony-related sites, chat site, dating sites, forums and more. If you haven't checked out Poniverse, now is the time. Have fun!
AD
*Sites listed on this page are a combination of ads, affiliate related Sites and general non-partnership related sites that match the theme of Brony Passions.